We help organisations protect people from harm, reduce business loss, minimise damage to the environment, and improve performance.
---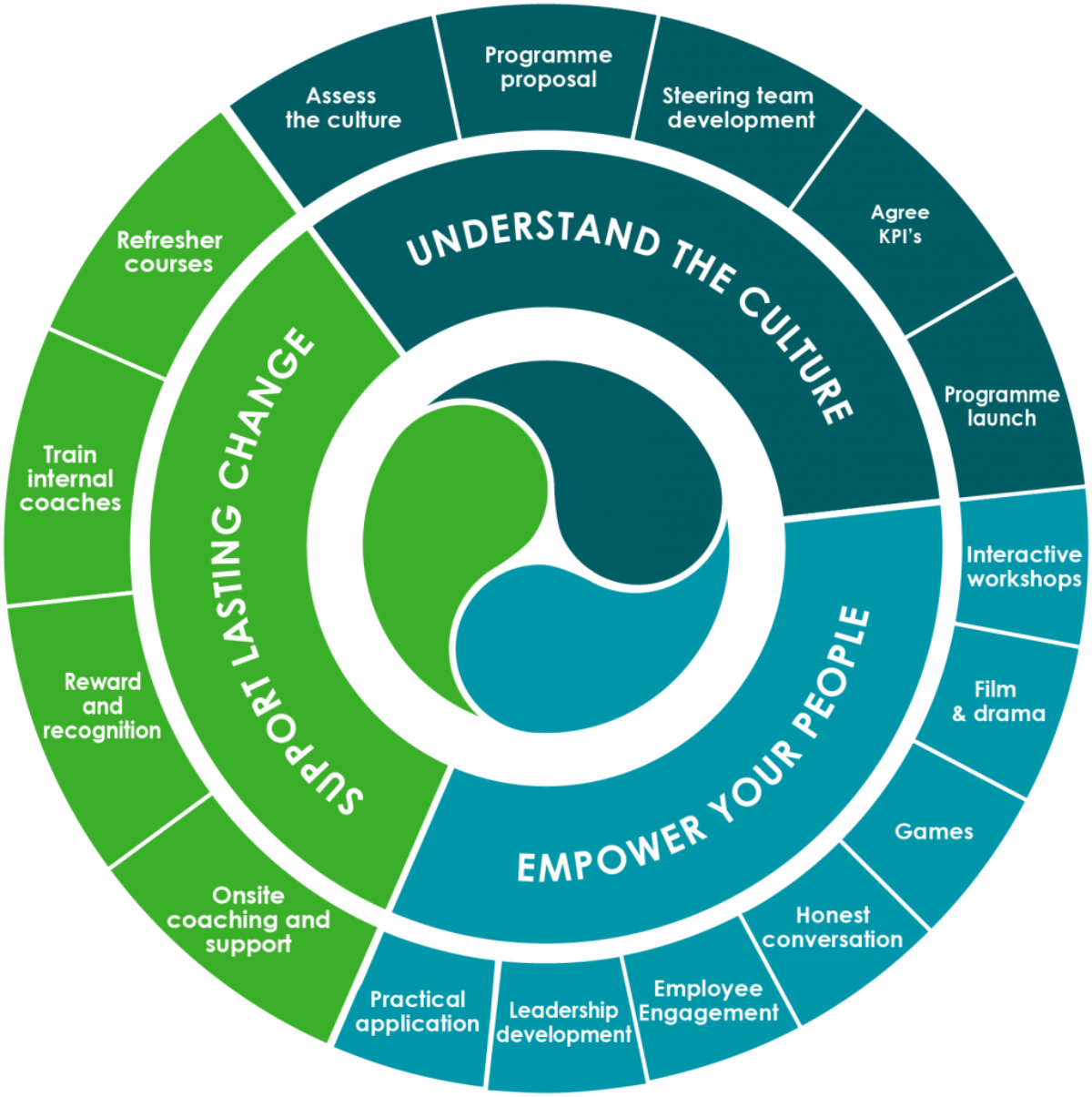 Ethos are a training, coaching, and consultancy company who specialise in measurably improving performance. We are passionate about the safety of people; we challenge, motivate and get people to think and feel the impact they can have on themselves and their organisation, most importantly we inspire people to take action.
The style of our trainers is to coach and facilitate, culturing a 'want to' attitude rather than a 'have to' attitude. We involve people because we realise that more involvement creates more commitment.
We work at all levels from boardroom strategy, practical instruction and training, to onsite coaching and mentoring. Our team will operate to the highest professional and ethical standards to ensure your organisation receives the industry leading support it deserves.
our approach
Our unique approach to delivery of services, be it training, coaching or consultation, means that we can deliver the same industry leading standard with efficiency and consistency.
Unlocking Potential

We recognise the massive potential within people. That is why we put people at the heart of change.


Our purpose is not to insult the intelligence of your people, many of whom have years of experience in their varied roles. Instead, we always seek to collaborate and engage, helping people to discover the answers to their own problems - this empowers people to share their opinion, increasing their engagement and sense of personal responsibility for safety.


We do this through a coaching style.
The GROW Model

Ethos use the GROW coaching model. One of the most established and successful coaching models, popularised in Sir John Whitmore's best-selling book, 'Coaching for Performance'. Chosen for its simplicity and effectiveness, the GROW model provides a powerful tool to highlight, elicit and maximise employee potential through structured coaching conversations.
Developing Culture

How you define a culture determines the way in which you develop it. That is why we define culture as having three core aspects: Belief, Organisation, and Behaviour.

All our services are purpose-made to develop each aspect, helping you to foster stronger and safer culture.
Plain English

Jargon is one of the biggest blockers to engagement we have witnessed through the years. It is confusing, alienating and there is lots of it!

At Ethos, we strive to minimise jargon and maximise engagement by making sure all our content can be understood by everyone.
Learning Styles

Ethos recognise that different people learn in different ways. We work hard to make sure you find our content as engaging as possible, no matter how you learn. Where appropriate we use drama, role-play, video, testimony and much more to engage, demonstrate and practice skills.